Transparent Roof Innovation Overhead
Las Vegas Nevada is the new home to Allegiant Stadium, and the home of the Raiders NFL team. It is also the future home of UNLV football. The new fully enclosed stadium consists of 107 ETFE cushions, covering 350,000 square feet of ETFE roof. This unique and intelligent roofing system is supported by a structural cable net.
Design Concepts
The initial design concept; futuristic visual approaches with a transparent ETFE roof, of this scale, had never been constructed before. The design team was initially met with a big challenge. There were non-negotiable terms that the Raiders would always play on natural turf. But, the hot desert sun also needed to be shielded from the fans and players inside the stadium. Light transparency needed to be controlled with a very unique ETFE system. But, that didn't help with the amount of light that would be needed to grow and maintain the turf, it would have in fact done the opposite. In the end, the decision was made to have a retractable turf field. This would ensure the comfort of the fans in the hot Las Vegas climate.
Vector Foiltec knew immediately that the success and implementation of the design was going to be dependent upon creative collaboration, and flawless execution of all of the contractors involved on this Design Build project. The stadium was awarded with ENR's 2021 'Best of the Best' in the Sports and Entertainment category.
On Time Delivery
Vector Foiltec's design and delivery were divided into five phases. It started with design assist where the overall concept, cushion sizes, and structural system were defined. This was followed by the design process where their highly experienced in-house team turned the architect's vision into a feasible solution. The fabrication of the ETFE materials took place in Bremen, Germany and the steel was fabricated near Venice, Italy. To mitigate any delivery risk, both the transparent ETFE roof and steel system were delivered 6 months ahead of their scheduled installation (these were considerations taken pre-COVID). This allowed Vector Foiltec to use the pre-installation phase to start coordinating logistics and building mechanisms.
All of these components and pre-planning, were essential to on-time completion of the ETFE roof. Which was exceptional during such a unique time in history. Time is always of the essence in stadium construction. Aside from the normal constraints, the installation of the transparent ETFE roof began right before COVID-19 was shutting down project sites throughout the country. But, installation continued as uncertainties grew and new challenges were placed to keep everyone on site safe.
Information
| | |
| --- | --- |
| Date | 2020 |
| Location | Las Vegas, Nevada, USA |
| Sector | Sport/Leisure |
| Size | 24,685 m² |
| Structure | Steel |
| Type | Roof |
| Architects | Manica Architects and HNTB Architects |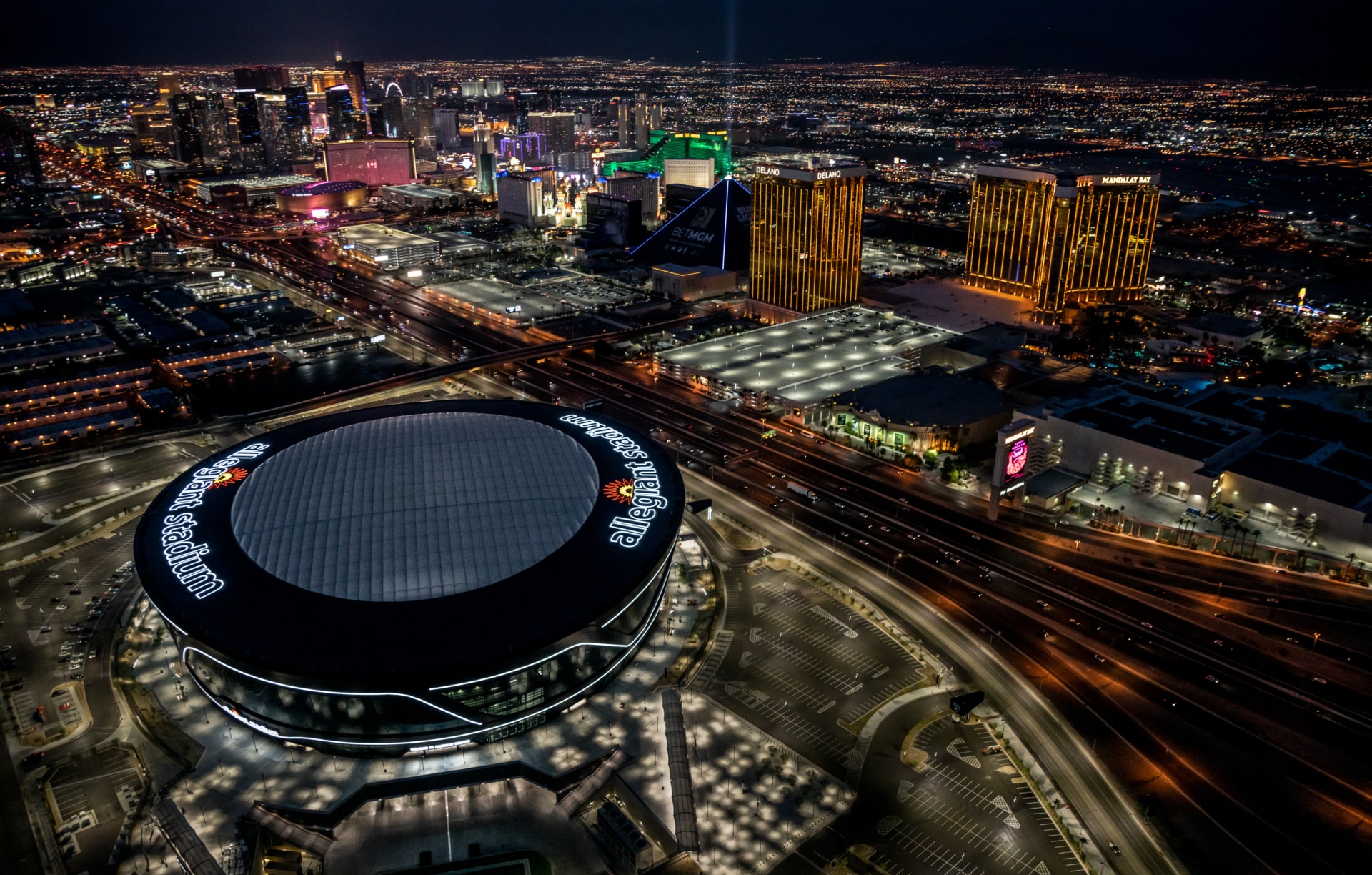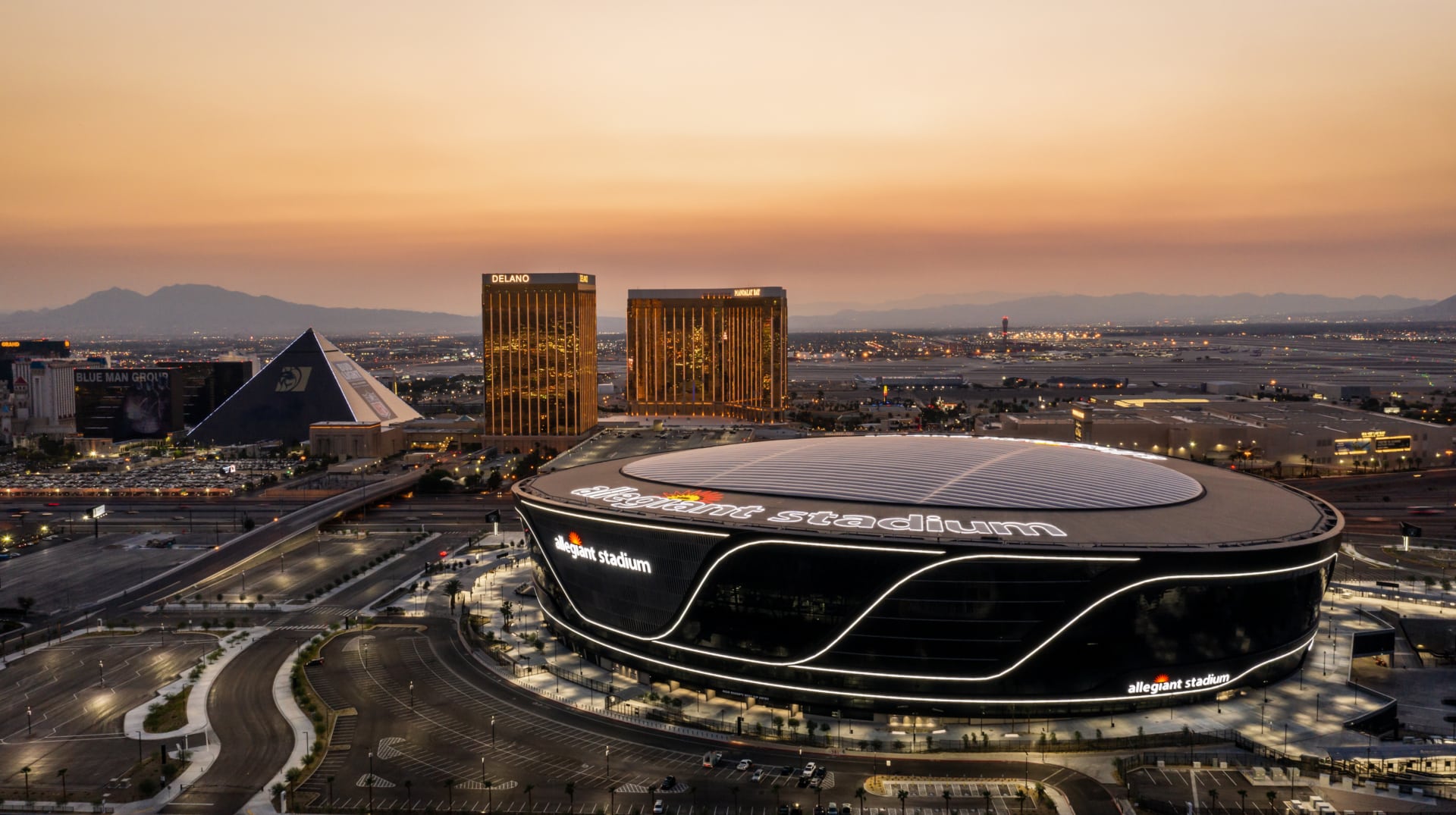 Image credit: Main image and bottom right © Jason O'Rear, interior stadium images Las Vegas Raiders
Vector Foiltec continues to be the leader in innovation, and development of ETFE technology, assisting clients with their building envelopes for projects ranging from small atria enclosures and office skylights to large-scale landmark buildings, shopping malls and stadia.
With 18 offices around the world, we provide local service with global knowledge, continuously delivering great design and engineering, as well as on time performance for successful projects. Vector Foiltec would like to help you develop the best solution and execute your design ideas successfully. Click here to reach our team!