Sustainable Facade in Barcelona
MediaTIC was the winner of the "World Building of the Year 2011", at the prestigious World Architecture Festival. Vector Foiltec's ETFE included in this project is a testament to the evolving nature of design, sustainability and technology. MediaTIC is a research and office building in Barcelona. It utilizes Vector Foiltec's Texlon® ETFE to facilitate eco-efficiency in cutting-edge design.
Designed by Cloud9, MediaTIC forms a cube of 44 m x 44 m x 37.82 m high. It uses 2,500 m² of intelligent Texlon® ETFE cladding. This is included on both the South East and South West facades. The individually climatic controlled Texlon® ETFE cushions of the East facade, receive an average of six hours of sunshine a day. Therefore, Vector Foiltec's Texlon® Vario system was incorporated to optimize solar gain. This variable shading system opens in winter to increase solar energy gain, and closes in summer to reflect heat. Also, these factors contributed to the buildings LEED Gold rating.
Sustainability is central to our philosophy. It influences every aspect of the design of Texlon® ETFE cladding technology. Therefore, Vector Foiltec is committed to developing and delivering methods that add economic, environmental and social value to communities and industry.
About LEED
The Leadership in Energy and Environmental Design (LEED) Certification is the most used green building rating system. It is a symbol of sustainability achievements. LEED is a framework that can be applied to create healthy, efficient and cost-saving green buildings. Moreover, it is available for all construction types. Last, we can help you use an EPD for a roof or facade with Texlon® ETFE.
Download the EPD for Texlon® ETFE System
The Environmental Product Declaration (EPD) is a document that states transparent and comparable information regarding the life cycle environmental impact of products. To learn more, click here to go to our download page.
Information
| | |
| --- | --- |
| Date | 2009 |
| Location | Barcelona, Spain |
| Sector | Cultural/Exhibition, Offices |
| Size | 2,304 m² |
| Structure | Steel |
| Type | Facade |
| Architects | Cloud9 |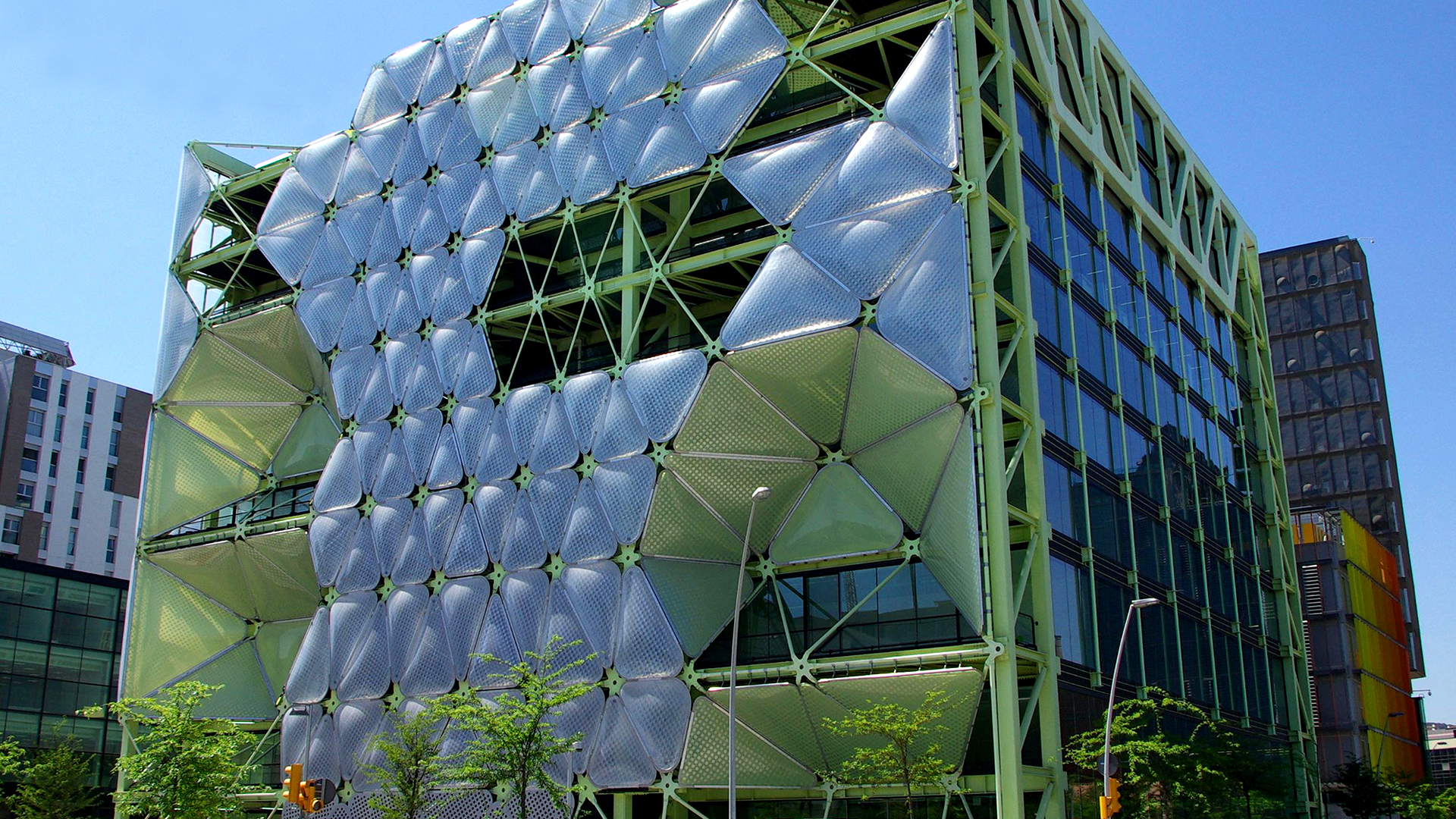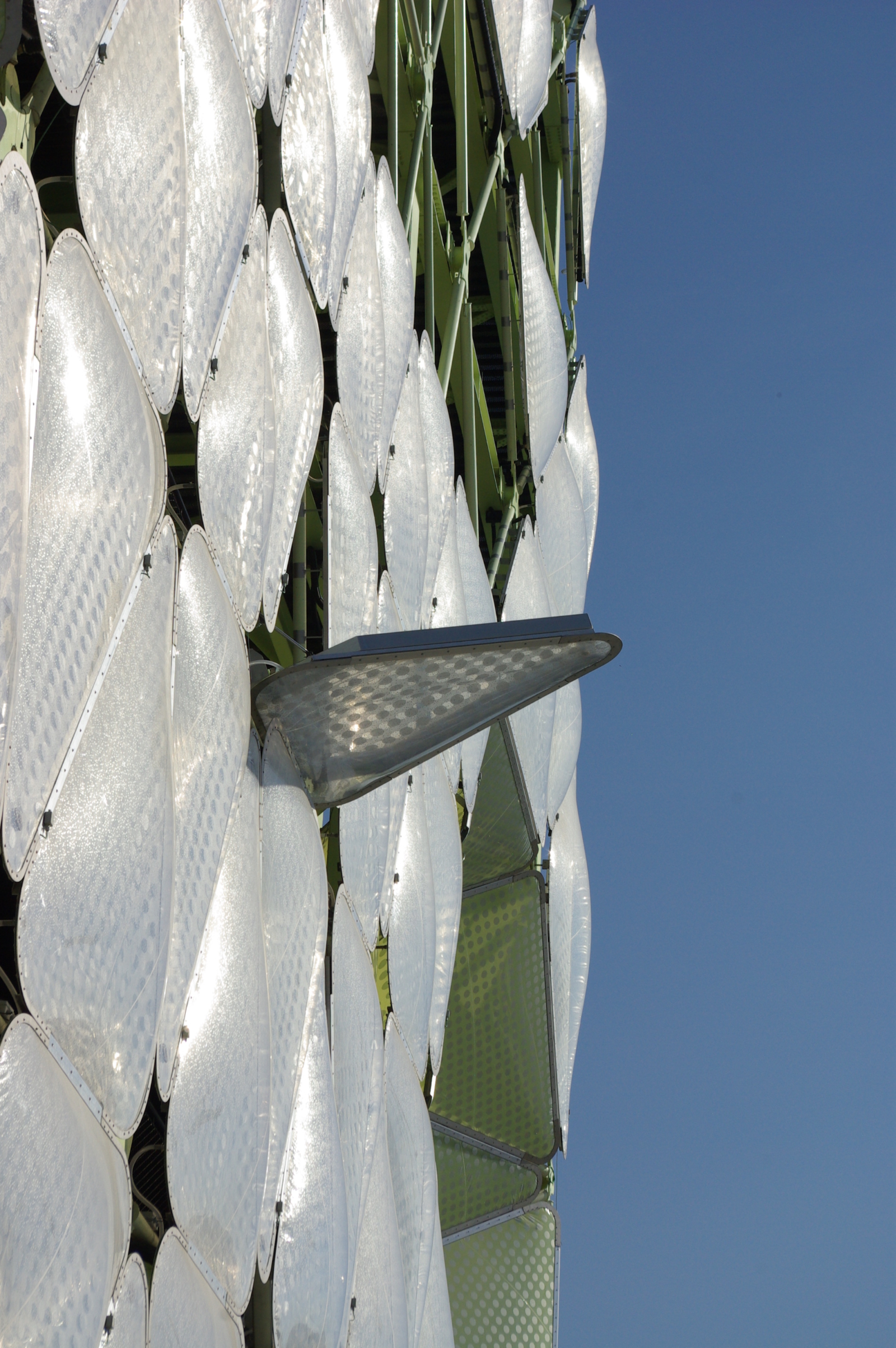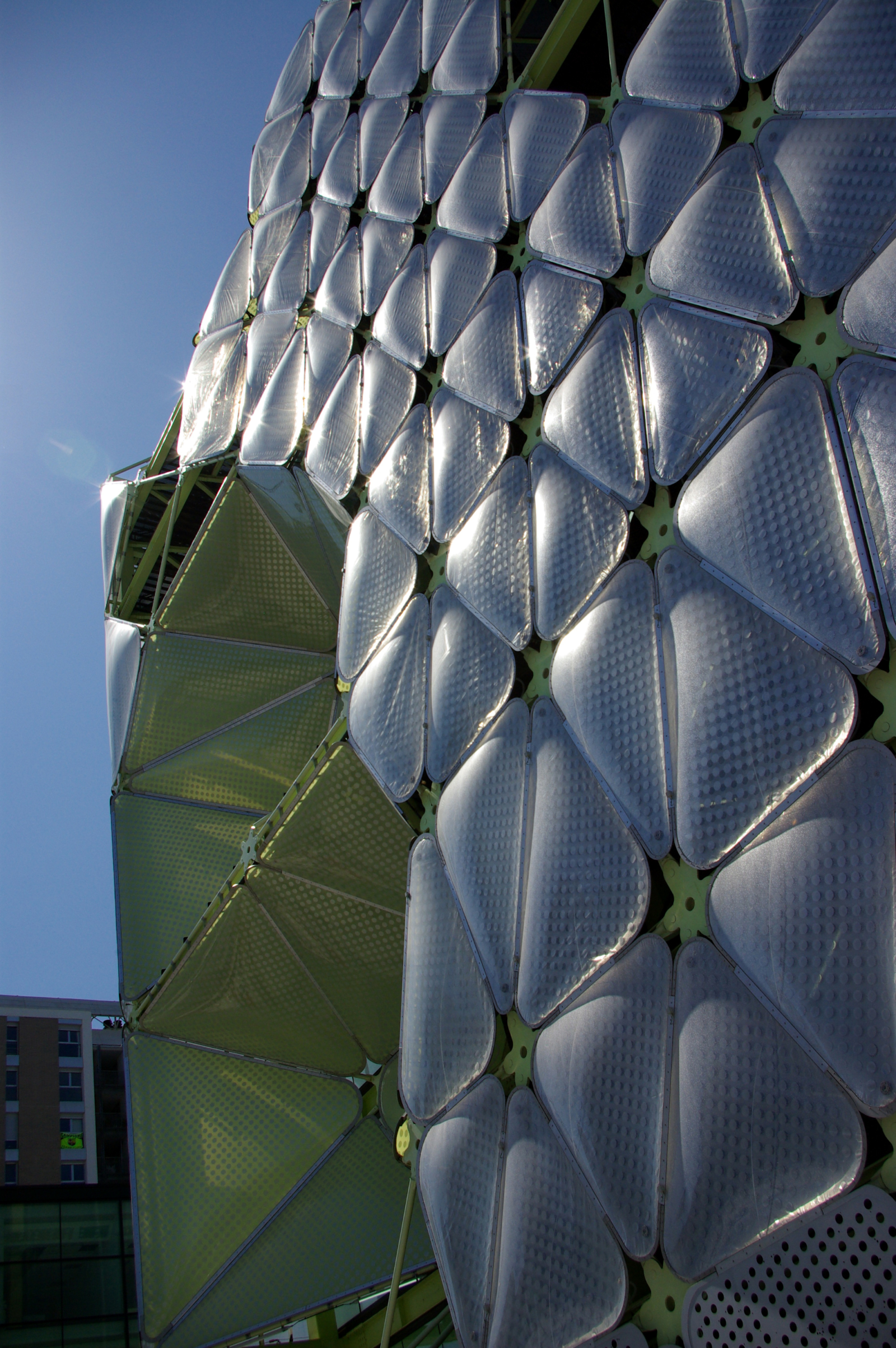 Image Copyrights: © Vector Foiltec