Sustainable Greenhouse
The replacement of the 100 year-old Margaret Ferguson Greenhouse Conservatory resulted in the creation of the Global Flora House. This sustainable project was extremely important as it would be home to the college's renowned collection of plants. The architect's chosen, KVA (Kennedy & Violich Architecture) Team, began with the design in the fall of 2015.
The Global Flora took the design of a sustainable greenhouse, and coupled it with science education and a deeper public understanding of nature. One species in particular, the iconic Durant Camellia tree, which is over 140 years old, continues to occupy a central location in the facility, housed in a seasonal Texlon® ETFE pavilion designed specifically for that plant.
The curved form of Global Flora considers the positioning of the sun to maximize passive heat gain for the plants. Not only was this taken into consideration for heat gain, but also design aesthetics. Transparency between the biomes was successfully integrated through the use of a translucent Texlon® ETFE partitions. This enables the visual comparison of plant forms between the climate biomes with extreme differences.
Sustainability and Reduction in Carbon Footprint
The Texlon® ETFE envelope and steel structure are sourced regionally. The use of local wood from campus trees and regional rock forms used in the interior landscape minimized embodied energy in construction and reduced carbon emissions and footprint through the construction. The use of a double-membrane EFTE roof and wall envelope dramatically reduces the weight requirements for steel by 90% when compared to insulated glass, and offers 95% light transmission. In winter months, Global Flora's transparent Texlon® ETFE allows heat from the sun to enter and be stored in the trombe wall.
What Our Clients Are Saying
"…the project involved solving many challenges, not the least of which was highly complex geometry of the roof and facade system including custom made operable vents, and a very challenging schedule. Your team was able to overcome schedule challenges to assure that Turner Construction was able to turn the project over to the owner aligned with the project plan. We really appreciate subcontractors who are aligned with our 'Building LIFE' program."

– Eoin Walsh, Project Manager, Turner Construction
Awards
The design of the Global Flora House won the 'Holistically Designed Greenhouse' – LafargeHolcim Award 2017. Further, this sustainable project meets LBC (Living Building Challenge) certification for net-zero water and is net-zero energy-ready.
Contact us for more information about sustainability and ETFE.
Information
| | |
| --- | --- |
| Date | 2019 |
| Location | Wellesley, MA, USA |
| Sector | Botanic/Cultural |
| Size | 915 m² |
| Structure | Steel |
| Type | Roof and Facade |
| Architects | Kennedy & Violich Architecture |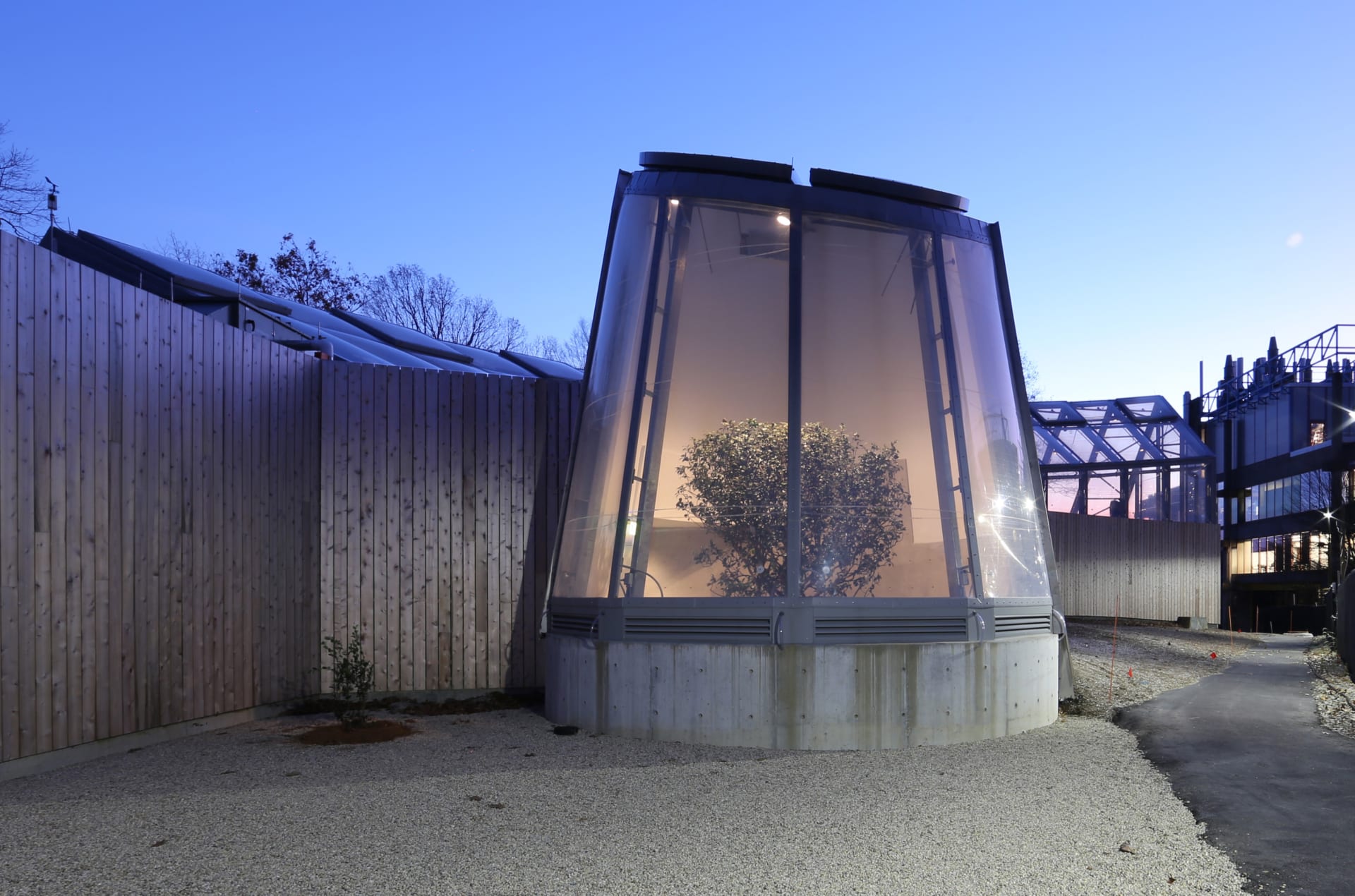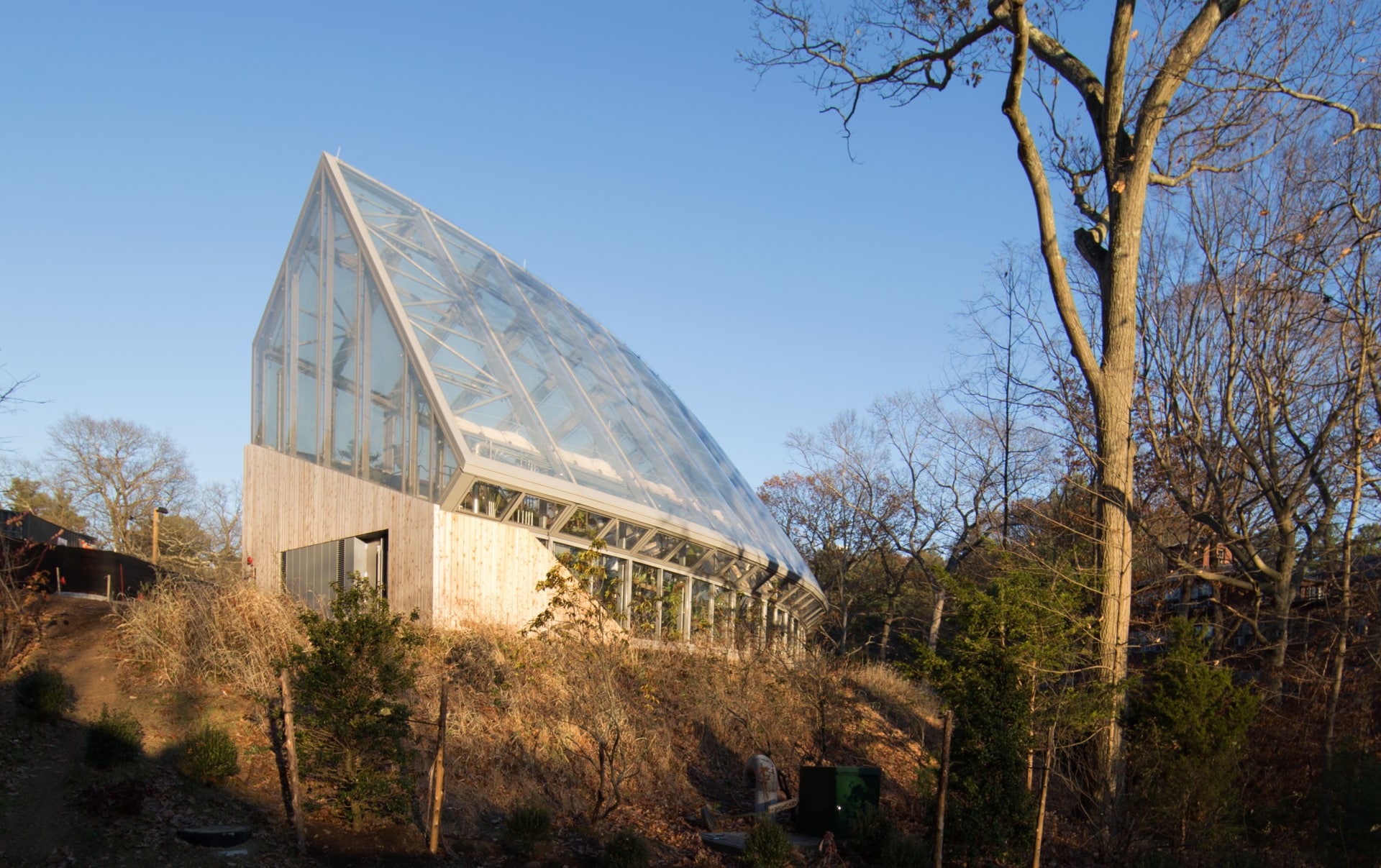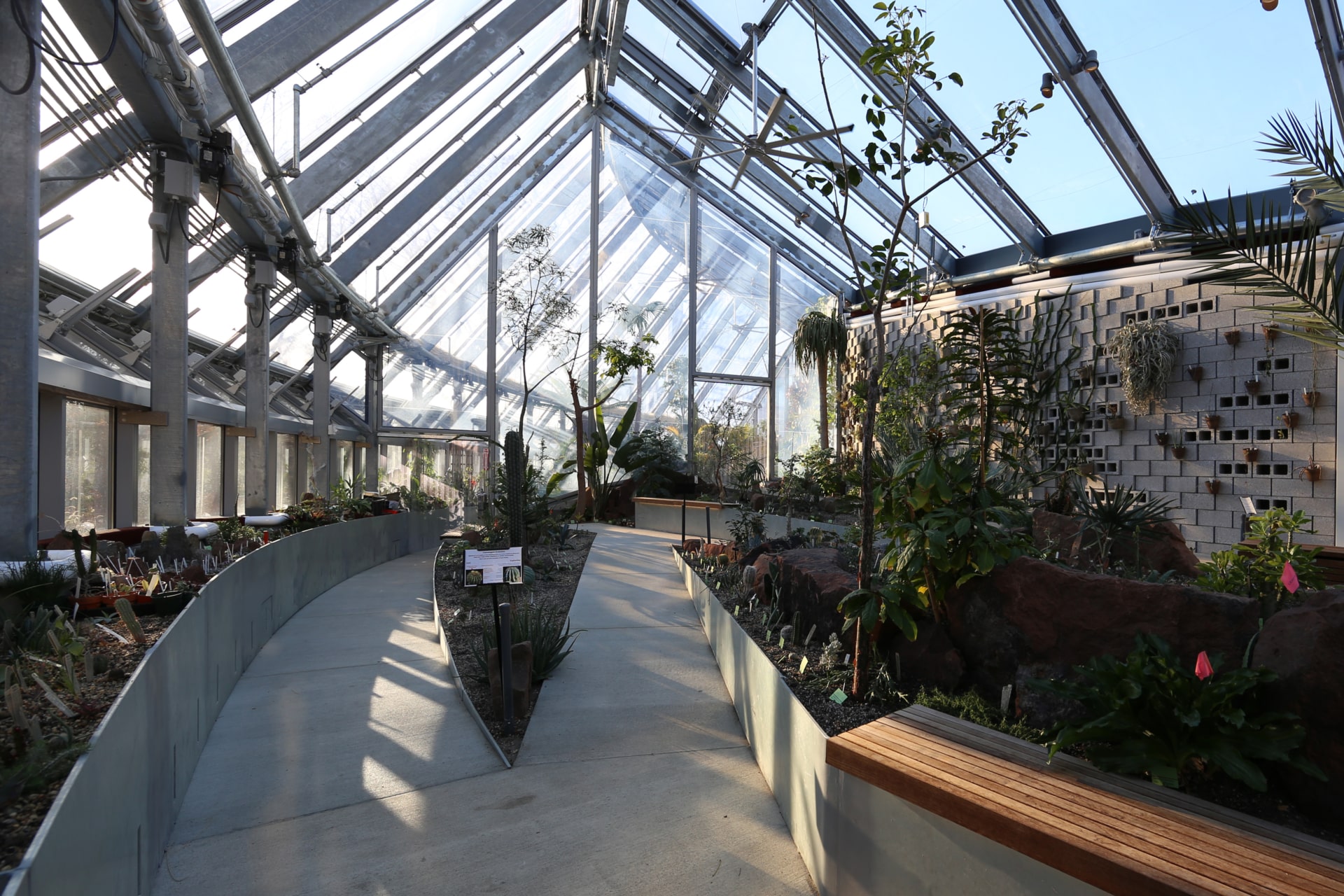 Photo Credit: Kennedy & Violich Architecture, Ltd
Click here to learn more about our projects!