Tottenham Hale Bus Station and Texlon® ETFE Design
Tottenham Hale bus station is part of the national rail and London Underground interchange station, located in London, England. Following the 2011 riots in Tottenham, a redevelopment of the tube, bus and rail stations was promoted to encourage investment in the area. As part of the developement project, Vector Foiltec was commissioned to be part of the team. Vector Foiltec installed six Texlon® ETFE canopies that seamlessly combine aesthetics, design and functionality.
Optimized Design Concepts for Effective Results
In spite of the harsh weather conditions surrounding the area, we were able to help optimize the project design to alleviate ponding issues. Therefore, each canopy comprises four foil panels that are welded together and supported by radial cables. Moreover, the radial cables enhance the design without overpowering the visual appearance of the canopies.
In addition to our multi-layer inflated technology, demand for Texlon® ETFE single membrane technology is growing. This single-skin technology is evolving quickly, whereby aesthetics and functionality are paramount. The six canopies at Tottenham Hale bus station are a testament to this.
The Texlon® ETFE canopies we installed were a finalist for Best Urban Design in the 2018 Haringey Design Awards. Moreover, the project was also a national finalist in the Structural Steel Design Awards in 2015.
Information
| | |
| --- | --- |
| Date | 2015 |
| Location | London, United Kingdom |
| Sector | Transport |
| Size | 720 m² |
| Structure | Steel |
| Type | Canopy |
| Architects | Landolt + Brown Architects |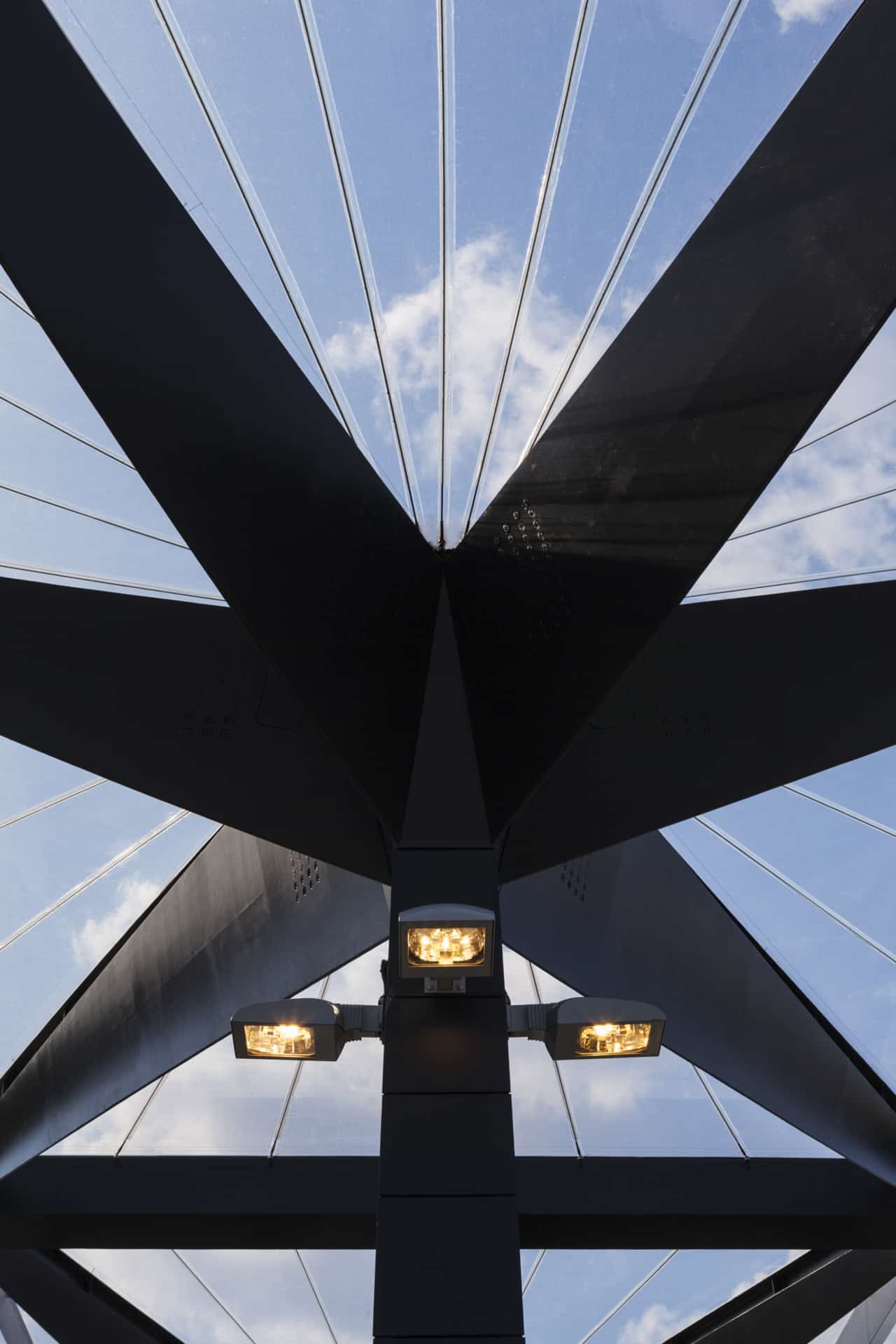 Image Copyright (all): © Sam Peach
Cost-effective solutions with Texlon® ETFE
Our design and engineering experience combined with Texlon® ETFE properties is the perfcet duo to achieve successful results. Consequently, it has transformed single membrane technology into a cost-effective solution for all projects, regardless of climate concerns.
Choose Vector Foiltec
Vector Foiltec is committed to create. success. and we go above and beyond to deliver excellence to our clients. Through over 35 years of aggregated expertise we have earned world market leader status and work very hard in every department and segment of our business to maintain and improve that position. We are dedicated to reaching our clients goals and creating beautiful structures with bold and striking aesthetics.
Let us support your project, contact us here for ETFE system solutions.