Transparent for the Health of Plants and Animals
The Rainforest exhibit at the Cleveland Metroparks Zoo, recently went under a renovation, which included the iconic transparent geodesic dome. This transparent dome, comprised of 840 m2 of Texlon® ETFE is overhead the orangutan area.
When the zoo was trying to see what material would be best suited for the new roof, ETFE ended up being the perfect fit. Also, the need for controlled UV transparency, and a lightweight structure were both important. And at the same time, the roof also includes vent's, which are also made of our Texlon® ETFE system. These vents are operable panels that open for fresh air flow.
Sustainable Material
Not only is it important that the material use positively affects the environment and animals below it, but it was also very important that the zoo used a material that was sustainable.
What Our Clients Are Saying
"Being a renovation project, we knew we had to overcome several challenges, inducing the highly complex geometry of a geodesic dome, the design of the custom-made operable vents, and a very challenging schedule. Not only was your team able to finish ahead of our already fast-tracked schedule, but they did so amidst a global pandemic, with a stellar safety record and professionalism. Even more impressive was the execution and quality of the work; every stage of the project was meticulously planned and executed with great precision."

– Christopher Widdowson, Cleveland Metroparks, Architect
Award
Cleveland Metroparks Zoo Rainforest Dome replacement project has won a CEA Building Excellence Award. Congratulations to all involved!
To view a list of other zoo and botanical projects that Vector Foiltec has designed and installed, please click here.
Information
| | |
| --- | --- |
| Date | 2020 |
| Location | Cleveland, OH USA |
| Sector | Botanic/Zoo |
| Size | 840 m² |
| Structure | Steel |
| Type | Roof |
| Architects | Bialosky |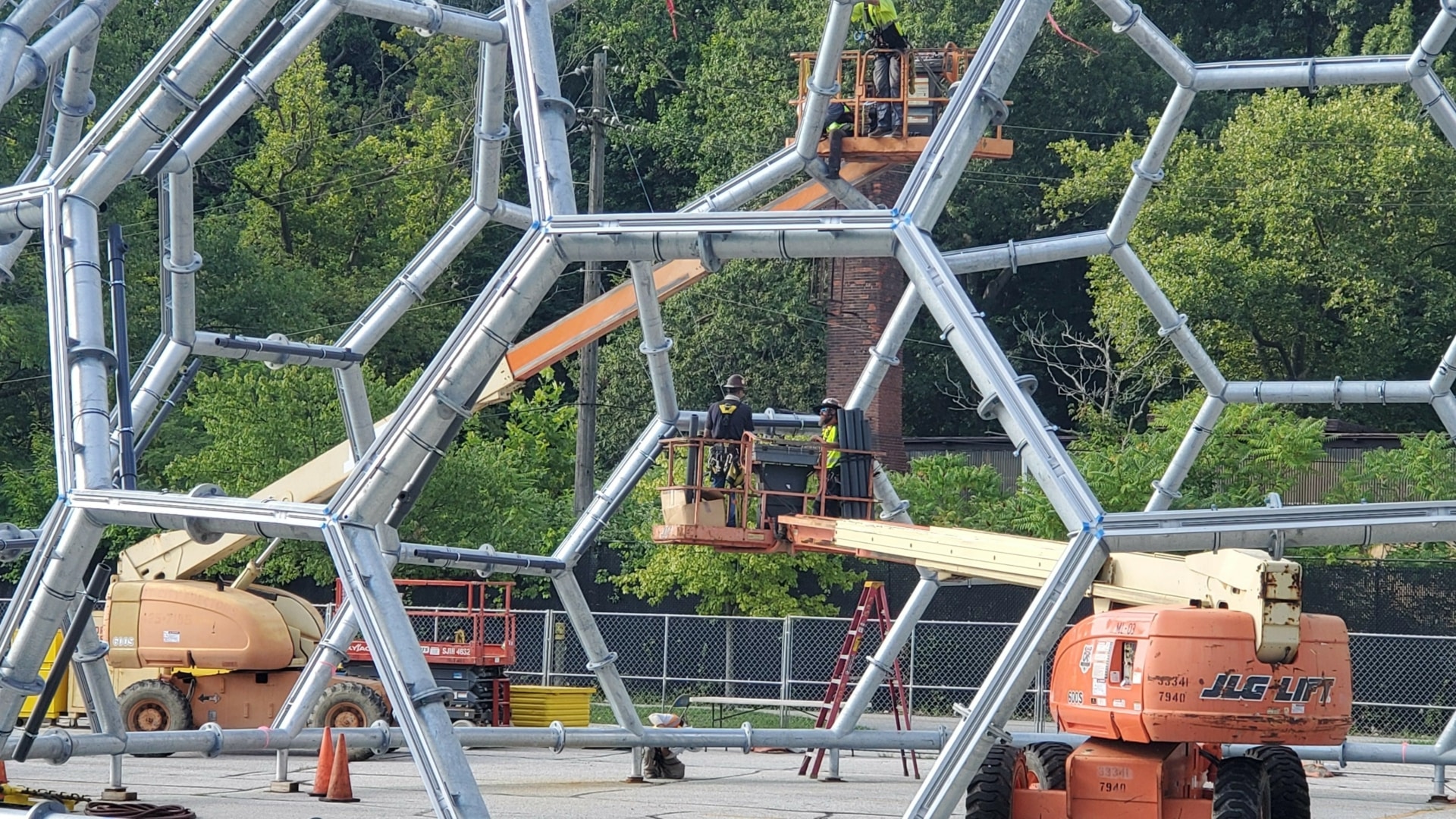 Image Credits: Cleveland Metroparks Zoo (main, top left, and bottom right), Vector Foiltec (top right and bottom left).
Vector Foiltec
Our core competency is Texlon® ETFE and ETFE systems. At Vector Foiltec we take pride in knowing that we are the only vertically integrated ETFE company worldwide. As the one stop shop for all your ETFE needs, we provide services such as; design, engineering, fabrication, installation and maintenance. As experts in small or large scale projects, we have complete in-house competence and understanding of not only the ETFE system but also the needs of the client.
We are the only ones who have full EPD certification. Sound pretty green for a transparent solution? Absolutely. Add to that the longevity and legendary durability of the technology and you have quite possibly one of the smartest solutions at hand.
Ready to work with us on your next project? Reach out to us today.