A Single Layer Texlon® ETFE Canopy for Castle Towers Piazza
This 1,800 m² single layer Texlon® ETFE canopy is a beautiful addition to the existing Castle Towers shopping centre, located in suburban Sydney. The popular local dining and entertainment location underwent an extensive transformation in 2021. The canopy creates a 'year-round' place that promotes air flow, provides shade and in addition, weather protection. Further, the new structure significantly extends the Piazza's appeal and therefore enhances the nighttime economy of the local area.
Our Worldwide Team Successfully Delivered
The Vector Foiltec team worked closely with the center architects, the major stakeholders, and the head contractor to deliver the canopy during the pandemic challenges of 2020 – utilising resources across 5 countries and 3 continents to design, develop and execute this stunning project.
Some of the challenges the team faced on this project include:
The supporting structure itself is exceptionally lightweight and was designed to sit on top of existing footings. In fact, these were not originally designed for the additional load.
The shape of the canopy – reminiscent of a Chinese Folding Fan – promotes water runoff to the rear while maintaining an overall shallow pitch.
Furthermore, the access to the site was very limited. Vector Foiltec technicians worked closely with the head contractor to manage all aspects of the construction. As a result, other trades could work around us without impacting the overall progress.
Take the Chance
Do you want a sustainable project that enhances your profit? Incorporate our Texlon® ETFE system as a roof, canopy, or facade solution. Contact us: click here to go to our contact page and find the contact in your region.
Information
| | |
| --- | --- |
| Date | 2021 |
| Location | Sydney, Australia |
| Sector | Retail |
| Size | 1,640 m² |
| Structure | Steel |
| Type | Canopy |
| Architects | Buchan Group |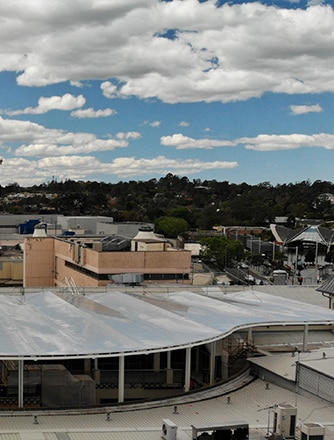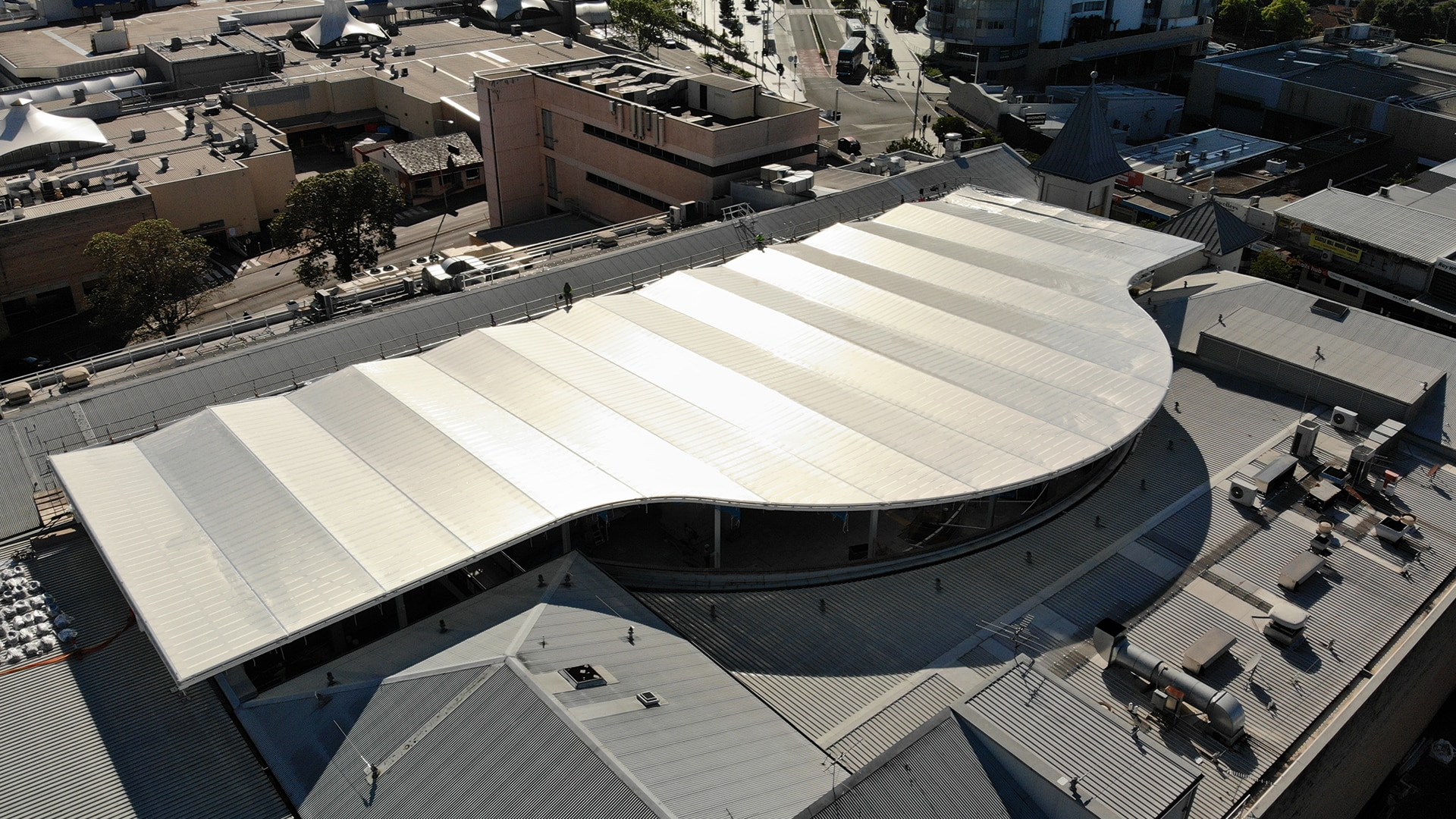 Images Copyright: Nick Holden, Vector Foiltec