Eco-efficient, Elegant Double-curved Texlon® ETFE Clad Roof
Coastlands Aquatic Centre in Paraparaumu, New Zealand, is a stunning state-of-the-art facility, which caters to all ages and aquatic abilities. Guaranteed to provide maximum enjoyment for visitors, Coastlands Aquatic Centre boasts an eco-efficient, elegant double-curved Texlon® ETFE clad roof supported by a delicate timber lattice structure. As a result, that creates a light and airy space throughout the facility. The complex has a toddlers' pool with water features, a hydro slide, spa pool and sauna, café, physiotherapy, and space for meetings.
A Transparent Texlon® ETFE Roof That Is Also Eco-efficient
Winning the 2014 NZ Wood Resene Timber Design Awards, Coastlands Aquatic Centre is both elegant and eco-efficient. The transparent Texlon® ETFE foil is just 1% of the weight of glass but transmits more light, is a better insulator and costs 24% to 70% less to install. Further, the light-weight property allows more freedom in structure design and choice of materials, enabling the design of this award-winning timber structure.
What makes Coastlands Aquatic Centre so unique is the fact that the material is fully recyclable, self-cleansing and does not degrade under ultra-violet light. Texlon® ETFE was the first ETFE system in the world with an EPD (Environmental Product Declaration) affording simplification of sustainable energy credits in accordance with BREEAM, DNGB, and LEED.
Coastlands Aquatic Centre has been awarded a prestigious Green Ribbon Award in recognition of its commitment to reducing carbon emissions. It achieved a 26% energy reduction through better management practices and the use of new technology. So, this shows how eco-efficient the Aquatic Centre is.
Information
| | |
| --- | --- |
| Date | 2012 |
| Location | Wellington, New Zealand |
| Sector | Aquatic |
| Size | 1,835 m² |
| Structure | Wood |
| Type | Roof |
| Architects | ASC Architects, LHT Design |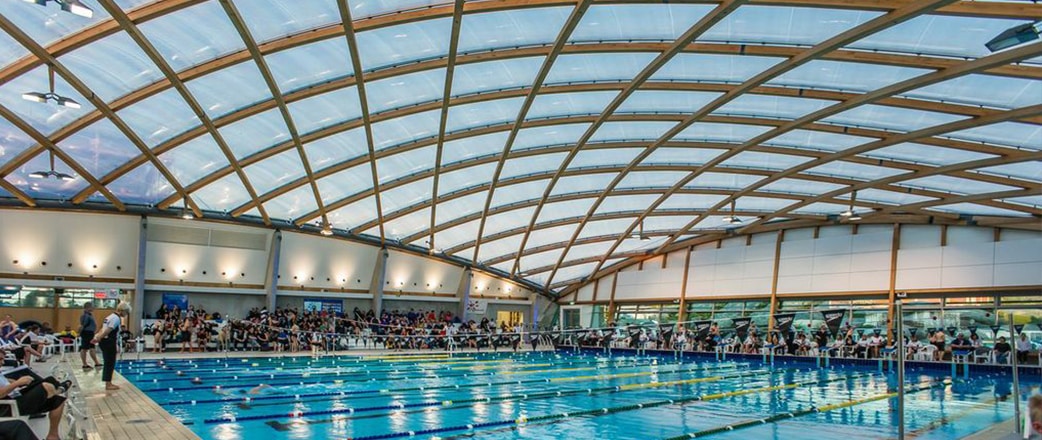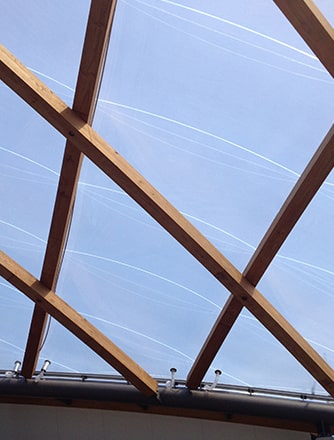 All images Copyright Vector Foiltec and Kapiti Coast.
Can Vector Foiltec Help You in Your Next Project?
We understand the whole scope of challenges from basic design concepts, structural engineering, eco-friendly solutions, to climate control strategies. Naturally, efficient operations and management during the building's lifetime are of crucial importance to us. Additionally, so is interface management and all of the requirements of specialized buildings such as swimming pools, greenhouses, shopping malls or train stations.
In addition, Vector Foiltec is the only company who has full EPD certification for their Texlon® ETFE solution. Sounds pretty green for a transparent solution? Absolutely.
We know we can help you. If you think the same – get in touch with us.