New York's largest Indoor Waterpark with a Transparent Texlon® ETFE Roof
There is a new indoor waterpark making its debut in 2019, in Monticello NY. Next door to the Monticello Casino, the Kartrite Hotel will include a 6,500 m² indoor waterpark with a 5,500 m² transparent Texlon® ETFE roof enclosure. Not only will the roof overhead include ETFE but the (east/west) facing façade will include a specialized vertical ETFE application for both form and function.
Designed and Built by ADG
The Texlon® ETFE roof will allow the right amount of light transmission for you to feel as though you are outdoors, no more winter blues.
You can relax indoors by the pool, or enjoy one of the many indoor waterpark adventures at Kartrite, designed and built by Aquatic Development Group (ADG).
ETFE's Benefits – Not only Transparent
ETFE's lightweight properties allow for long spans, so there is less structure impeding your views of the sky. You may even forget you are inside while you float down the indoor lazy river, or try to hang ten on the FlowRider® surf attraction. The benefits of ETFE for this type of application will keep visitors coming back all four seasons.
Information
| | |
| --- | --- |
| Date | 2018 |
| Location | Monticello, NY, USA |
| Sector | Aquatic |
| Size | 5,500 m² |
| Structure | Wood |
| Type | Roof |
| Architects | ADCI |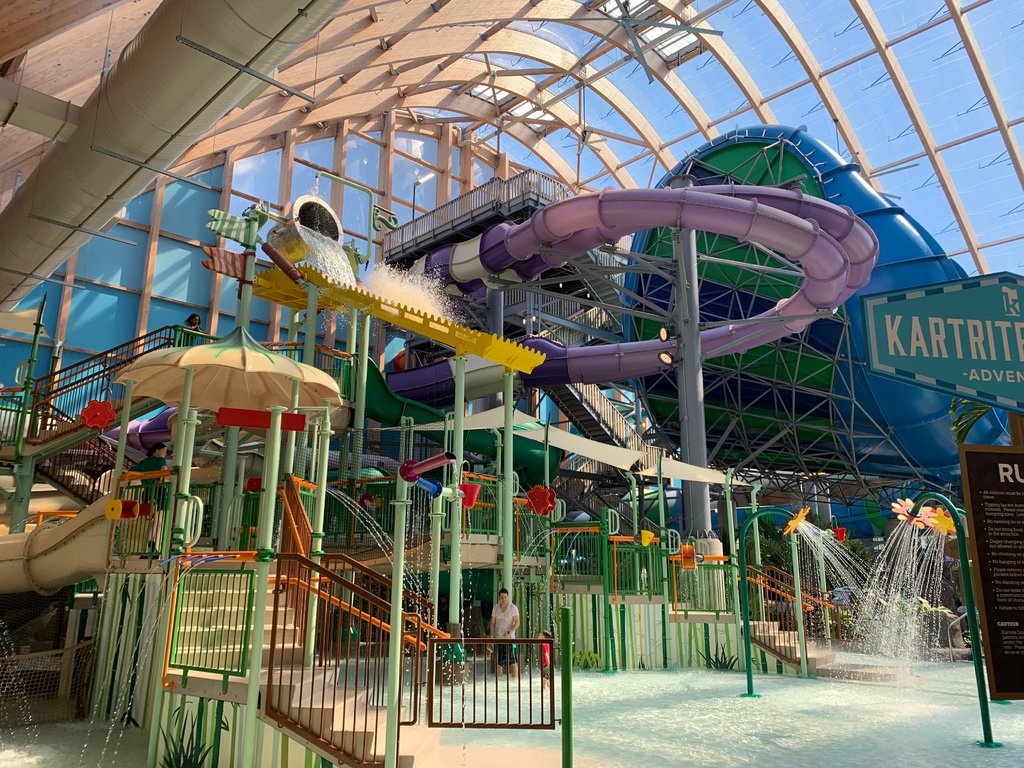 Image Copyrights: Vector Foiltec and Aquatic Development Group
Vector Foiltec
Our core competency is Texlon® ETFE and ETFE systems. At Vector Foiltec we take pride in knowing that we are the only vertically integrated ETFE company worldwide. As the one stop shop for all your ETFE needs, we provide services such as; design, engineering, fabrication, installation and maintenance. As experts in small or large scale projects, we have complete in-house competence and understanding of not only the ETFE system but also the needs of the client.
For more information about our projects you can click here!