Texlon® ETFE does its Job at Khan Shatyr Entertainment Center
Sir Norman Foster`s Megatent, the Khan Shatyr Entertainment Center in Astana, Kazakhstan, was opened with extraordinary extravagance. The "Tent of the Khan" is the aesthetic highlight of the Central-Asian capital. It opened on July 6th 2010 and is still a landmark building
Megatent with Three Layer Texlon® ETFE Technology
Astana is the second-coldest capital city in the world, the record lowest temperature in January's 1893 cold wave reached temperatures as low as −51.6 °C. The Entertainment Center endures changes in temperature
up to +40 °C, snow loads of 700 kg/ m² and in addition, constant wind speeds tug at the foil construction. Thanks to the tensile strength of the Texlon® ETFE foils and a cable diameter of 38 mm, the wind cannot harm the tent in any way.
Further, thanks to our three layer Texlon® ETFE cladding technology, the 150m high tent construction resists the extreme climatic conditions. In winter, warm air is blown up the inner surface in order to prevent icing. In summer, the heat can exhaust through the top of the tent. This megatent is surely made to endure the heaviest conditions and has so far proved itself without exception.
Thanks to the Lightweight ETFE
This tribute to the Mongolian Chieftain was only possible because of the low self-weight of the Texlon® ETFE foils. His descendants can now enjoy 100,000 m² space of shopping, entertainment and leisure facilities, like the Khan Shatyr Swimming Centre, which is also covered by a 4,550m² Texlon® ETFE system.
Watch a video about the "World Biggest Tent". © ZDF Enterprises
Information
| | |
| --- | --- |
| Date | 2010 |
| Location | Astana, Kazakhstan |
| Sector | Retail |
| Size | 21,850 m² |
| Structure | Steel/Cable |
| Type | Other |
| Architects | Foster & Partners |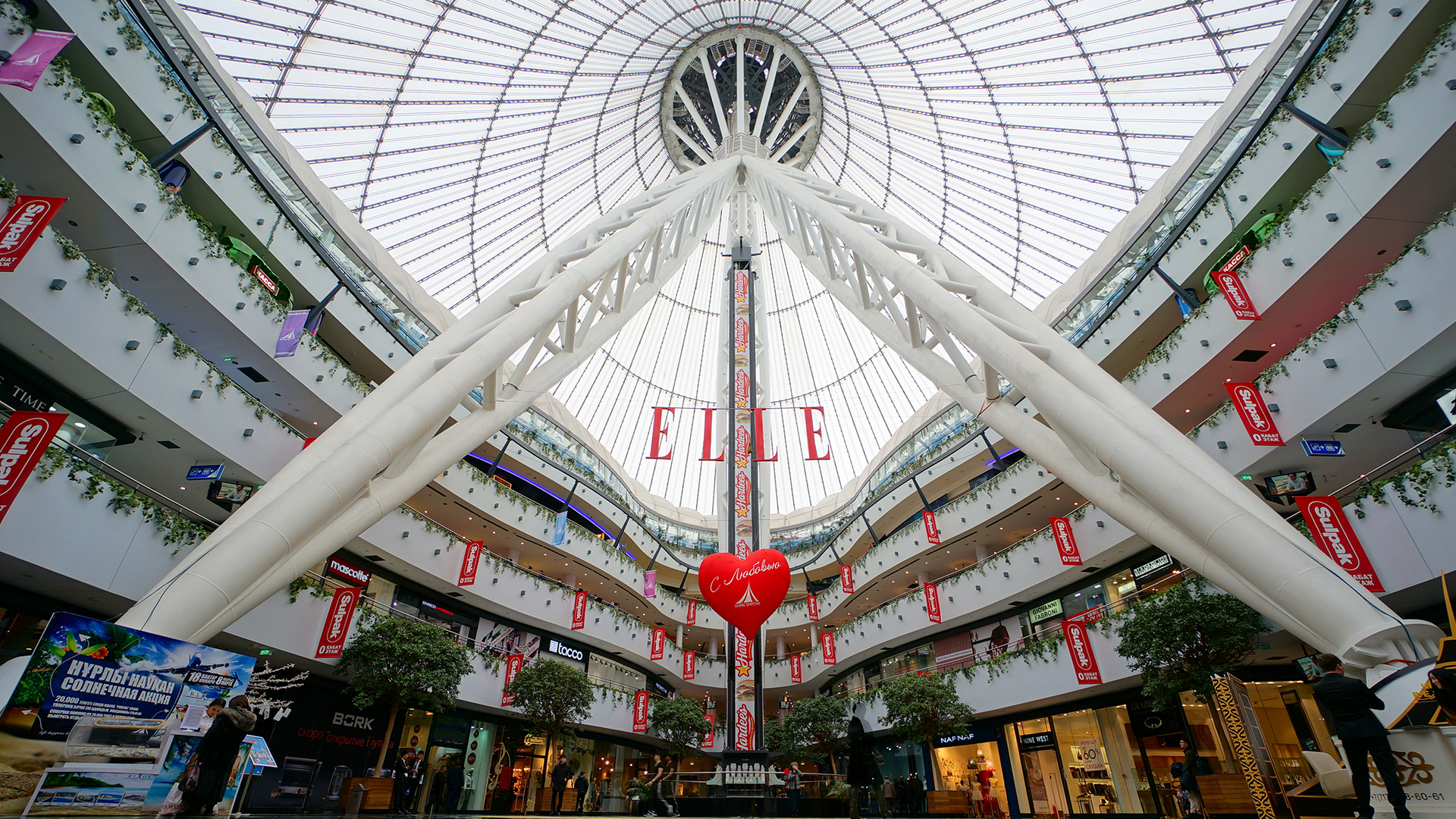 Images Copyright: top, left and right: © Nigel Young, Foster & Partners, bottom left and right: DaveMByrne © dMb