Light Structure Cladding Protecting the Luther House in Wittenberg, Germany
In 1504, Luther House was originally an Augustinian monastery. Martin Luther lived here as a monk from 1508. Later he lived here with his wife Katharina von Bora and their children. Today the Luther House is the largest Reformation museum in the world and is on the list of UNESCO World Heritage sites. Excavations at the Luther House in Wittenberg – the birthplace of Protestantism – uncovered remnants of an annex containing Luther's old study. They needed a light structure protecting the excavations area – Vector Foiltec helped.
Preserving the Excavation Site with a Light Structure and ETFE
Instead of erecting a temporary roof over the ruins, a more permanent solution was sought. Texlon® ETFE cladding was selected for its durability, UV resistance, and light transmission properties. Due to the importance of this historic landmark, it was not possible to add any additional structure within the site – therefore the structure is held up via the walls adjacent to the site.
Fast, Efficient, and Pragmatic
Demanding projects, with hair-splitting problems and objections, are a favorite pastime of ours. We know that it takes a great deal of engineering genius to deal with sometimes overwhelming complexity. Yet delivering simple, feasible, affordable solutions can often be quite a task. We are solving all kinds of challenges with the help of our "German engineering DNA" that makes us look for perfectly practical solutions that stand the test of time.
Looking for such a solution, e.g. a light structure cladding? Contact us today.
Information
| | |
| --- | --- |
| Date | 2010 |
| Location | Wittenberg, Germany |
| Sector | Cultural/Exhibition |
| Size | 314 m² |
| Structure | Steel |
| Type | Roof |
| Architects | Tillner & Willinger ZT GmbH |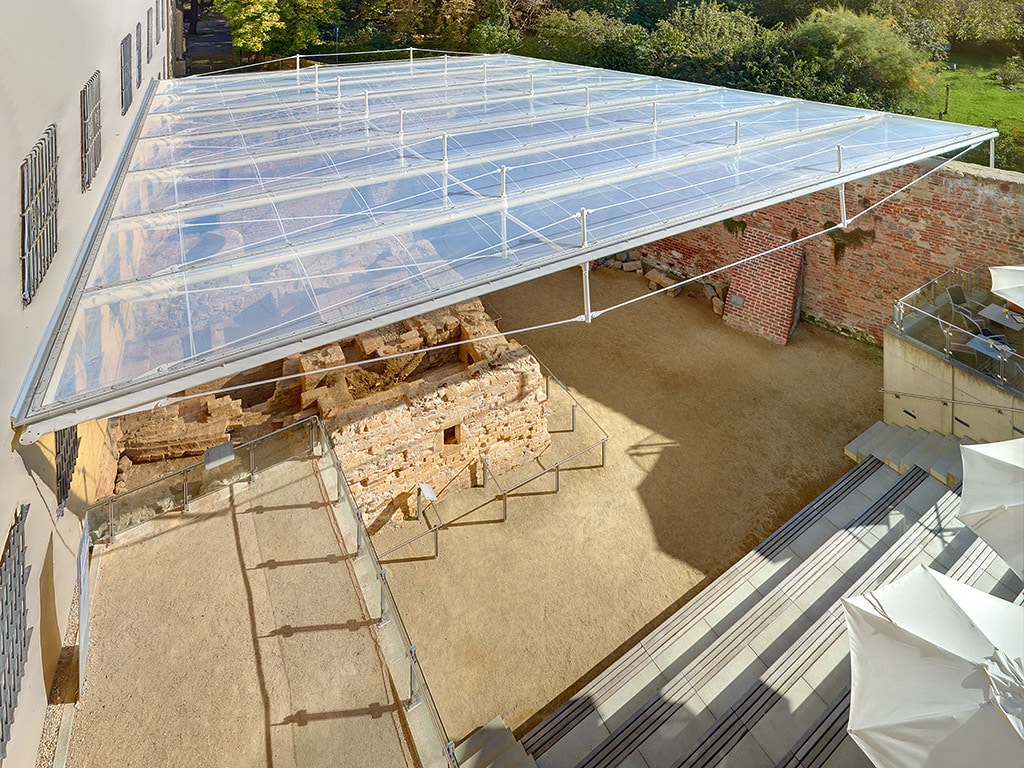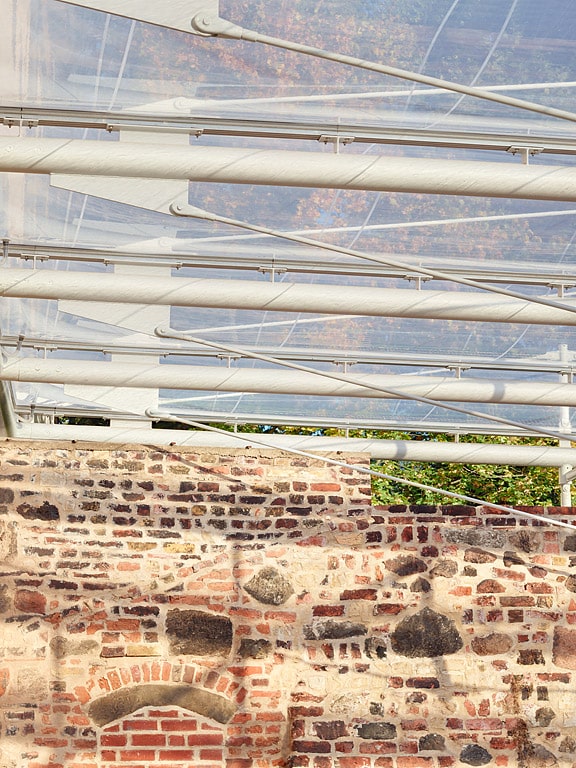 All images Copyright (from top to bottom, left to right): Andreas Braun, Hameln.