Siam Center Shopping Mall
In 1973, Siam Center started operations as Thailand's first shopping center of international standards. Siam Center is a shopping center near Siam BTS Station, in the heart of Bangkok. The food court is covered with a clever 3-layer ETFE cushion system. It includes white foil on top. This allows a natural glow from the sunlight during daytime into the mall. That, of course, meant little artificial lighting would be required; which means savings!
Food Court covered with ETFE System
Prior to the recent rejuvenation, Texlon® ETFE was featured prominently at Siam Discovery. At that time, it became the talk-of-town and was a landmark in its own right. The owner was pleased with the attention from our Texlon® ETFE, and in particular, its light-weight steelworks which brought about savings. With those and other reasons, we were invited to present Texlon® ETFE as roof for a renovation to another mall of theirs: Siam Center. This isn't the only instance where Texlon® ETFE was incorporated on multiple buildings with the same owners!
Various Benefits of Using ETFE as a Cladding
The Texlon® ETFE roof sits atop the food court at the rejuvenated Siam Center. One advantage is the natural glow from the sunlight during daytime. Further, its acoustic transparency is a huge benefit for a food court where many people walk and talk. ETFE is an acoustically transparent material with a mass of less than 1kg/m2. This means that sound generated by building occupants passes through the ETFE foil and is not reflected back into the space below, unlike less acoustically transparent materials such as glass.
Contact us for your next project.
Information
| | |
| --- | --- |
| Date | 2012 |
| Location | Bangkok, Thailand |
| Sector | Retail |
| Size | 900 m² |
| Structure | Steel |
| Type | Roof |
| Architects | D103 |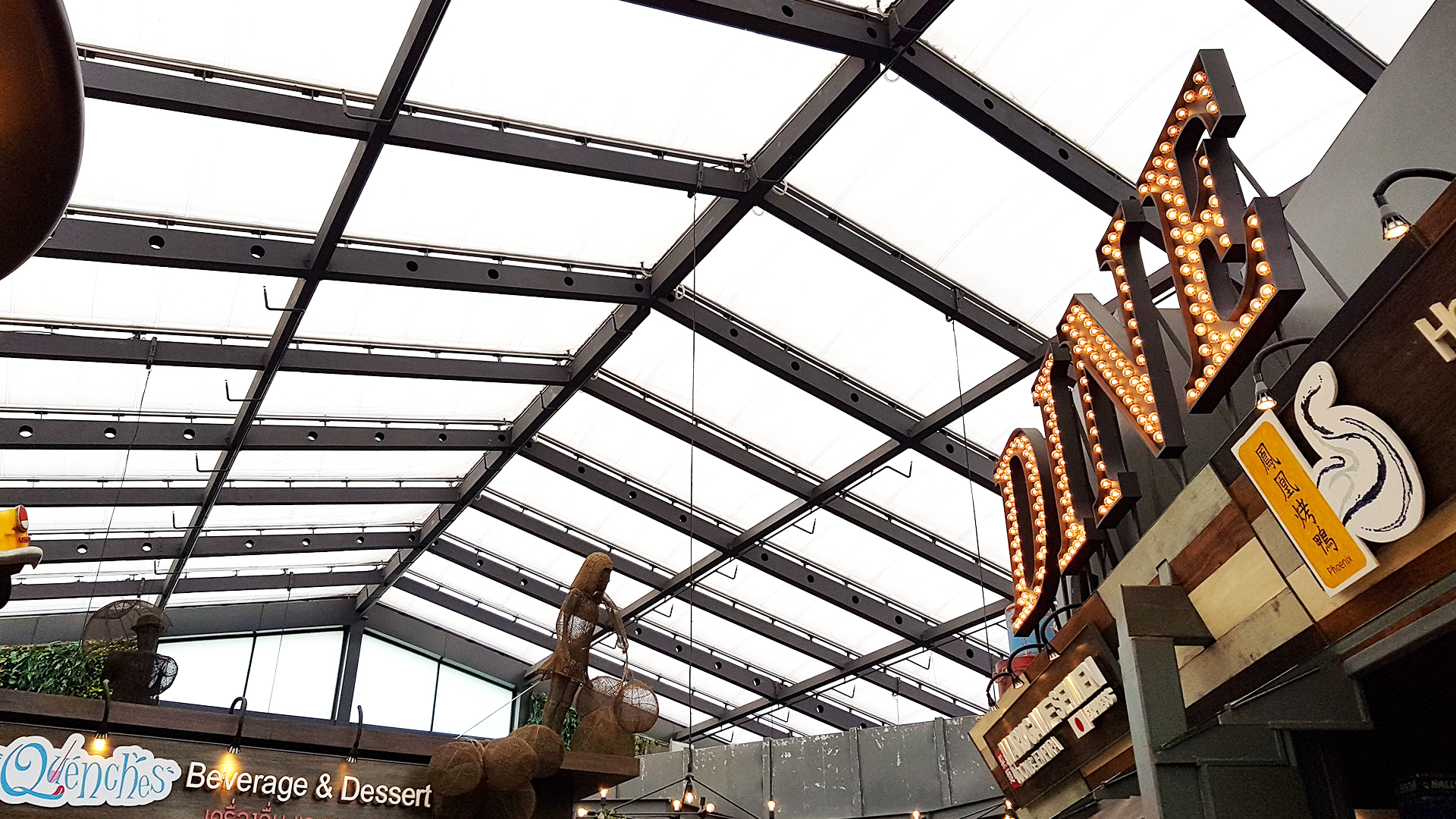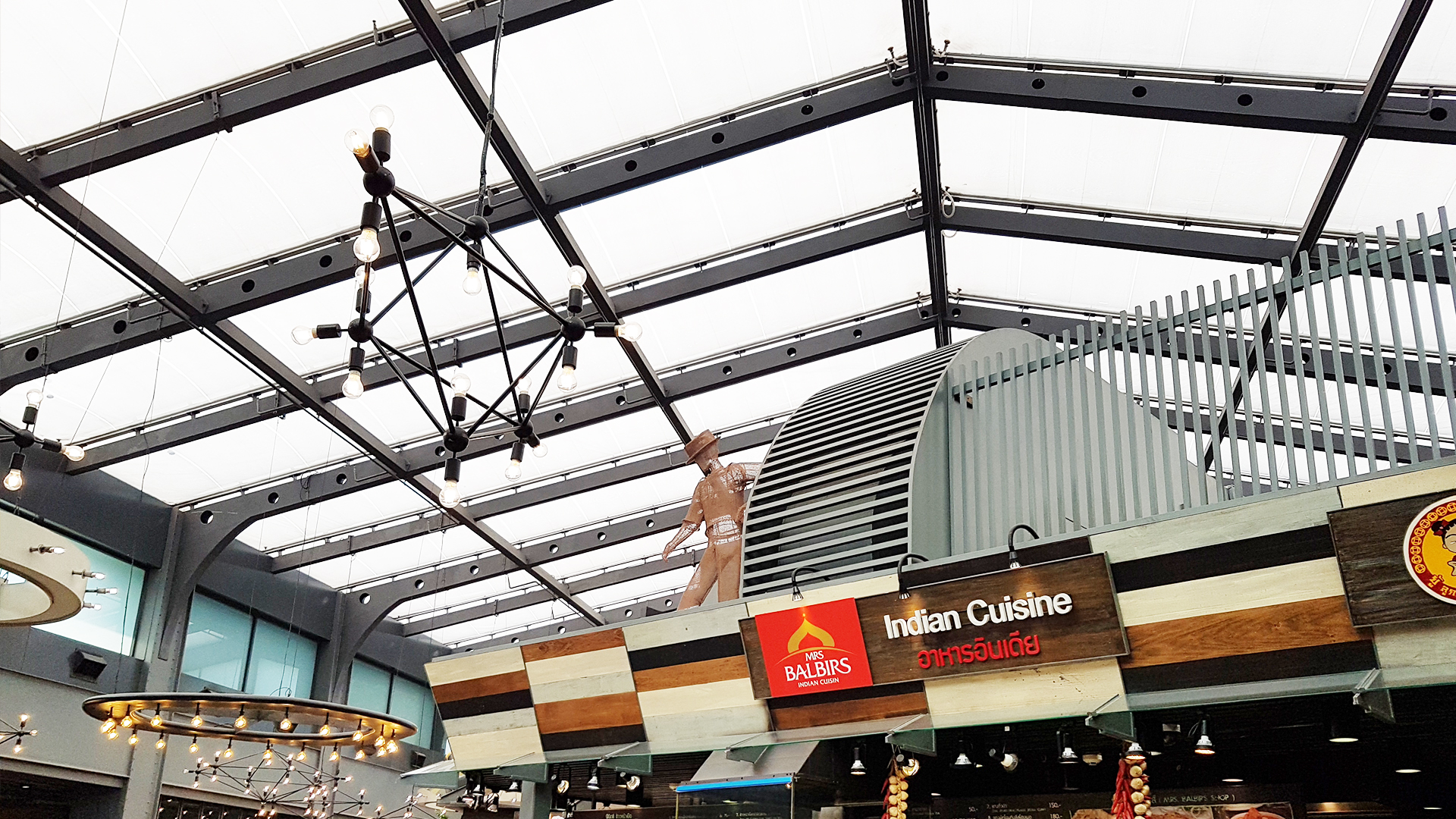 Images Copyright Vector Foiltec