Texlon® ETFE Canopy Provides Shelter
The Trans Studio Mall is the largest shopping mall in Bandung, Indonesia. And of course, the owners want the best for their visitors. Therefore, they decided to incorporate a Texlon® ETFE canopy as a way to provide shelter. Vector Foiltec was contracted to install a new oval structural steel canopy, with a printed two layer ETFE system over the plaza.
Shelter for Outdoor Events: Greater Comfort
The dot random silver ink print on the inner side of the upper ETFE foil, provides shelter from the sun. If you look up you can still see the beautiful buildings surrounding the plaza. Further, the ETFE canopy provides protection from excessive rain. So, the ETFE system creates an open atmosphere and invites the visitors to enter Trans Studio Mall. Additionally, it provides sun and rain protection to the shops and restaurant balconies. The plaza hosts outdoor concerts and events, so coverage is important. The canopy is 12 meters high and allows for natural ventilation. Even during nighttime it is an eye catcher, while it is illuminated and catches the attention of visitors and passers by.
Thanks to ETFE's transparent qualities, it permits the transmission of all wavelengths of visible light – UV light included. So, lush plants can grow under the oval ETFE canopy and can create the plaza to a green focal point.
Work with Us for Your Next Project
We understand the whole scope of challenges from basic design concepts, structural engineering, eco-friendly solutions, to climate control strategies. Naturally, efficient operations and management during the building's lifetime are of crucial importance to us. Additionally, so is interface management and all of the requirements of specialized buildings such as shopping malls.
This ETFE canopy was the first project for Vector Foiltec in Indonesia, a great achievement that further projects are already completed or in progress.
If you require smart solutions – get in touch with us.
Information
| | |
| --- | --- |
| Date | 2011 |
| Location | Bandung, Indonesia |
| Sector | Retail |
| Size | 950 m² |
| Structure | Steel |
| Type | Roof |
| Architects | DP Architects Pte Ltd |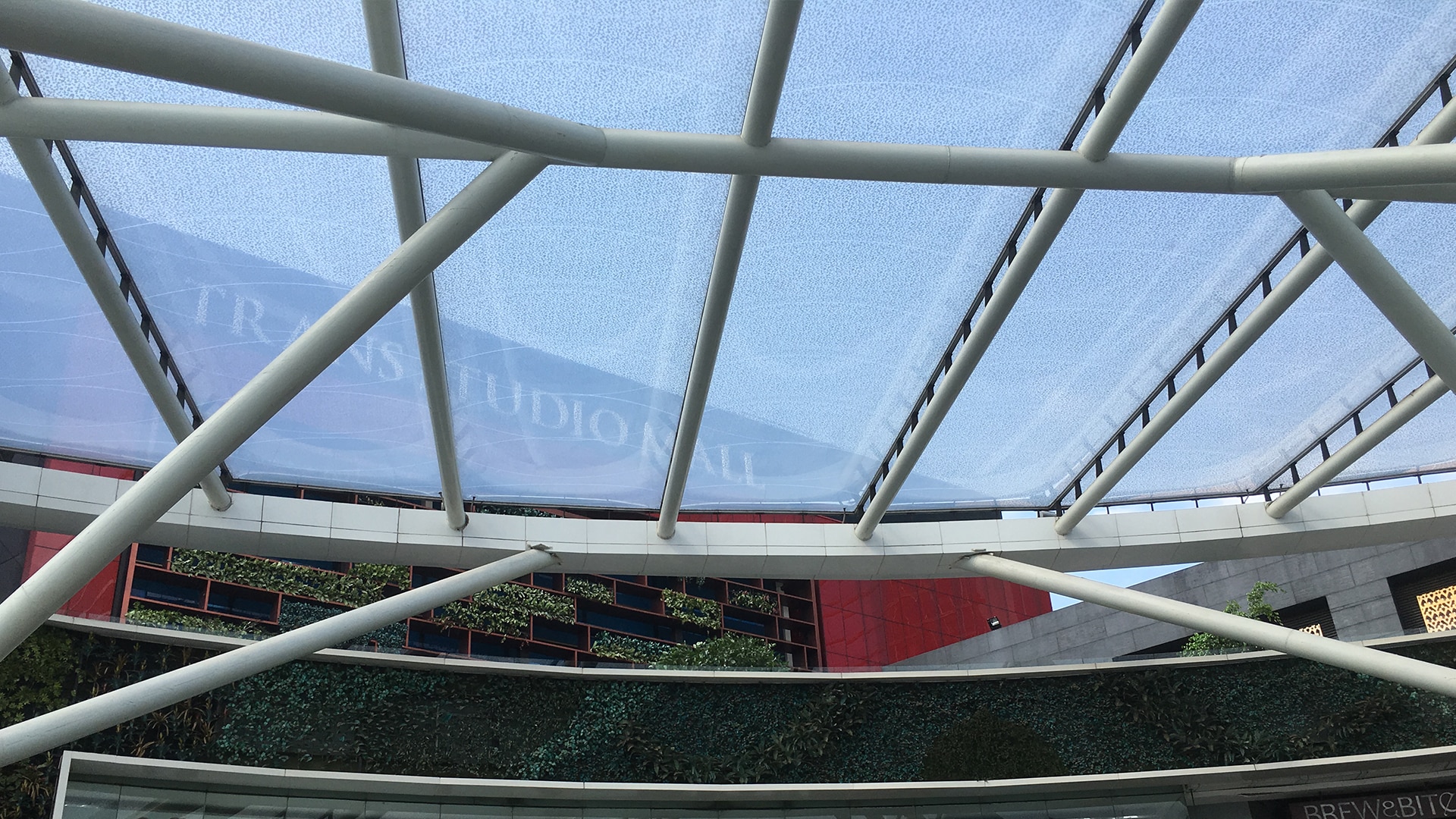 Images Copyright: Vector Foiltec