ETFE Atrium in Malaysia
The University of Reading, based in the UK, has its first overseas campus in Malaysia. The new building is integrated in the Malaysian Government's EduCity development in Bandar Nusajaya. The university's atrium is a great example for the usage of ETFE as a building material.
Light Flooded Atrium
The architects, Scott Brownrigg and Veritas Architects, wanted to provide a naturally ventilated space, while protecting the atrium area from the harsh tropical weather. They decided the best way to do this was with a Texlon® ETFE roof. Vector Foiltec designed, fabricated and installed over 2,500 m² of Texlon® ETFE for the university's central atrium. It creates perfect light flooded conditions for everyday learning and social activities underneath the canopy.
Optimized Climate Control
The two-layer Texlon® ETFE system is equipped with a partial dot hexagon print pattern that provides shading for an optimized climate control, while still retaining transparency. This level of transparency still allows natural plant growth. This solution allowed for the perfect combination of high thermal performance, increased light transmission, anti-glare properties, resulting in comfort and plant growth.
Vector Foiltec's Scope of Work
Vector Foiltec was awarded the design and engineering of the steelwork. The client wanted very elegant and lightweight steelwork and Vector Foiltec delivered, by developing an extremely lightweight diagrid solution.
Scott Brownrigg's scheme was a finalist in the World Architecture Festival Awards 2013.
Information
| | |
| --- | --- |
| Date | 2015 |
| Location | EduCity Johor, Malaysia |
| Sector | Education |
| Size | 2,500 m² |
| Structure | Steel |
| Type | Roof |
| Architects | Scott Brownrigg (UK, MY) and Veritas Architects Sdn Bhd. (MY) |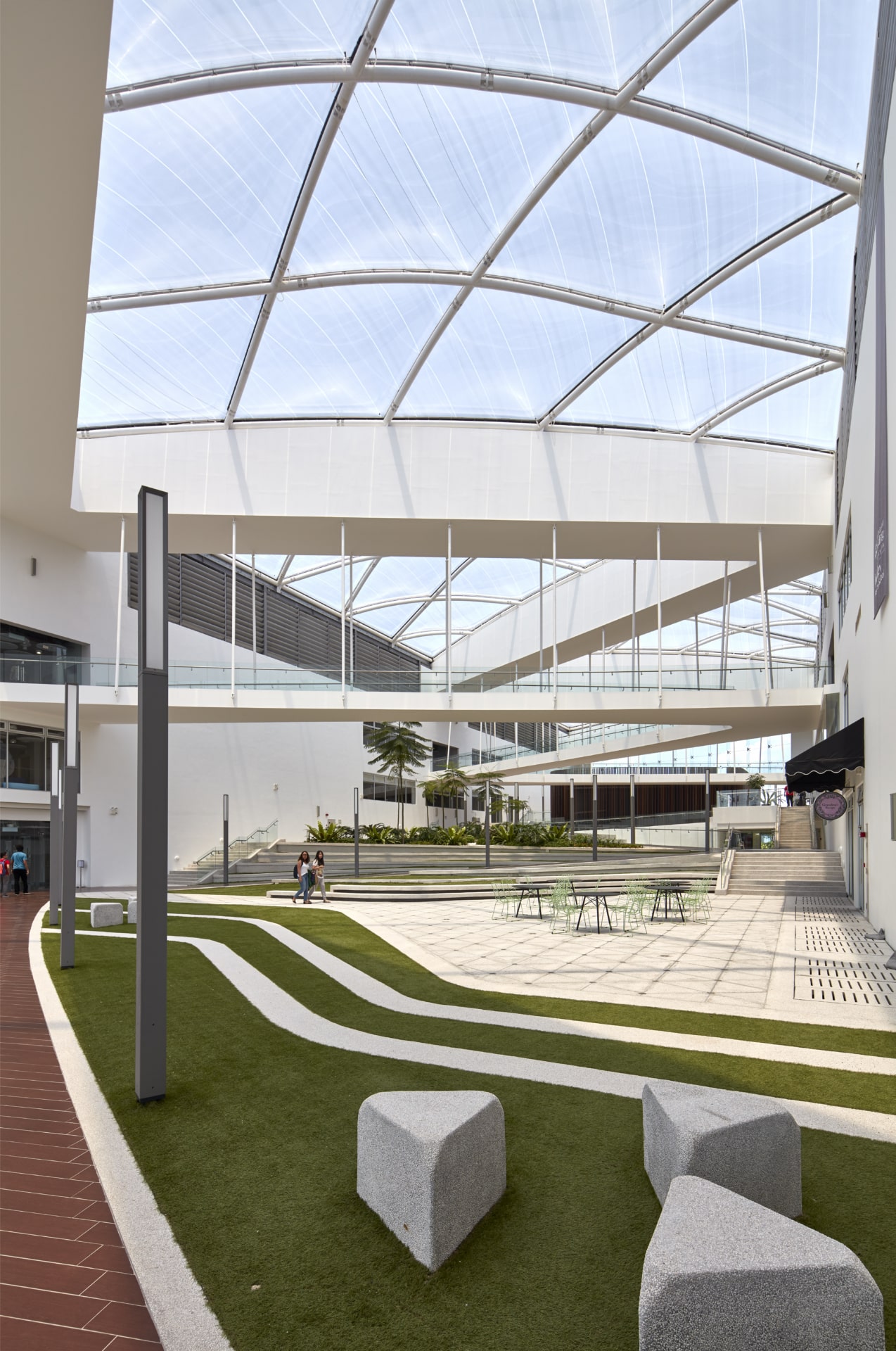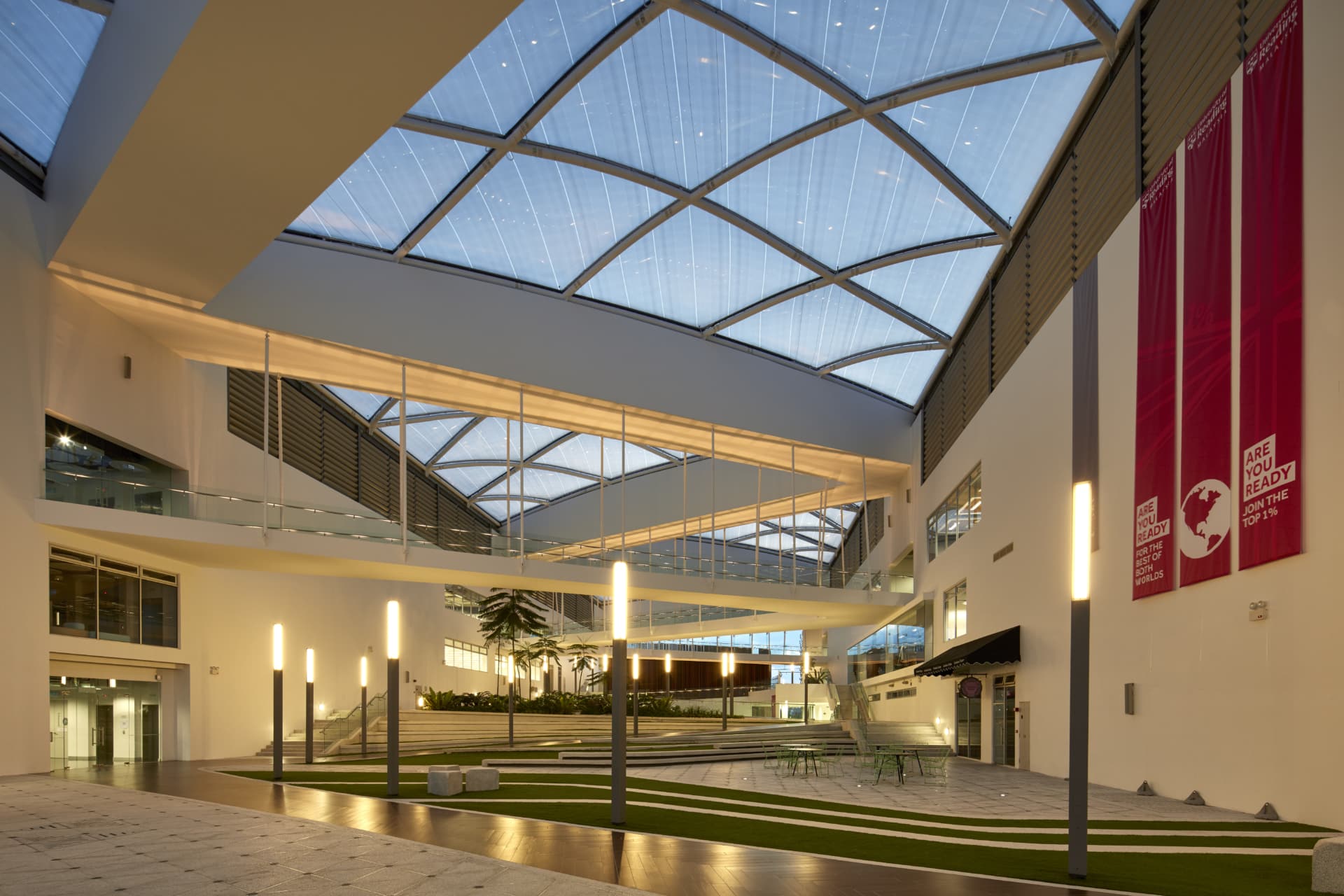 Images copyright: aaron pocock photography.
New Atria with Top Marks
We all feel more comfortable with exposure to natural light. When the sun shines we feel stronger and more energized. These feelings are important for children, students and adults. But it is not all about a good feeling, it is also about economic and environmental facts. Architects and general contractors are faced with a lot of aspects while planning or rebuilding an educational facility. Texlon® ETFE combines social, economic and environmental sustainability for the overall success of a learning environment.
Create a new transparency in schools with flexible, cost-effective Texlon® ETFE foil cushions – even under demanding construction conditions. We help you to create long-lasting and sustainable building solutions. Your iconic building should leave a footprint, contact us.